» ICT
Advantages of Computer Learning
1. It enhances communication and availability of information. Networking, especially with full access to the web, allows ways of communication that would simply be impossible before it was developed. Instant messaging can now allow users to talk in real time and send files to other people wherever they are in the world, which is a huge boon for businesses. Also, it allows access to a vast amount of useful information, including traditional reference materials and timely facts, such as news and current events.

2. It allows for more convenient resource sharing. This benefit is very important, particularly for larger companies that really need to produce huge numbers of resources to be shared to all the people. Since the technology involves computer-based work, it is assured that the resources they wanted to get across would be completely shared by connecting to a computer network which their audience is also using.

3. It makes file sharing easier. Computer networking allows easier accessibility for people to share their files, which greatly helps them with saving more time and effort, since they could do file sharing more accordingly and effectively.

4. It is highly flexible. This technology is known to be very flexible, as it gives users the opportunity to explore everything about essential things, such as software without affecting their functionality. Plus, people will have the accessibility to all information they need to get and share.

5. It is an inexpensive system. Installing networking software on your device would not cost too much, as you are assured that it lasts and can effectively share information to your peers. Also, there is no need to change the software regularly, as mostly it is not required to do so.

6. It increases cost efficiency. With computer networking, you can use a lot of software products available on the market which can just be stored or installed in your system or server, and can then be used by various workstations.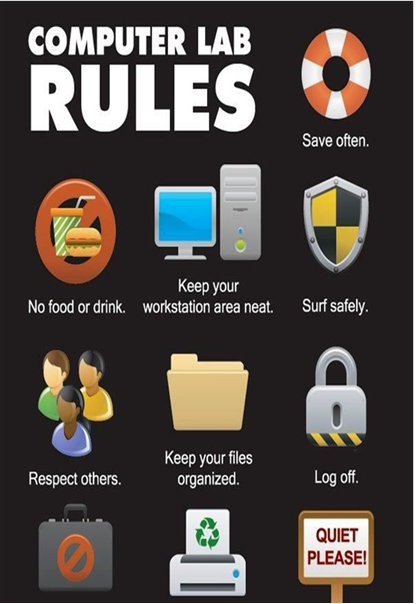 » ICT Committee
| Sr. No | Name | Role | Mobile No. |
| --- | --- | --- | --- |
| 1 | Mr. Y. A. Chaudhari | Lab Incharge | 9766890185 |
| 2 | Mr. B. P. Patil | Lab Incharge | 9284245123 |
| 3 | Mr. M. N. Patil | Lab Technician | 9822603960 |
| 4 | Mr. B. J. Sonawane | Peon | 9923502086 |
» ICT Lab Details
| Sr. No | Details | Service Provided by |
| --- | --- | --- |
| 1 | Networking All Computer connected to each other via structured cabling having 12 Mbps internet connection. | Ms. Hexxa Geo System Integrators Pvt. Ltd, Jalgaon |
| 2 | N - Computing 01+10-11 computers available with 1 main server and 10 Dell monitors with keyboard, mouse & headphones. | Ms. Techmind Solutions, Pune. |